Other nearby spots include Northern Rights, Benete, Playgrounds, Tropicals and Tongo. Or, feel free to explore the southern Sumbawa coastline, where many more reef passes are waiting to be discovered!
A short drive up the coast, Supersuck and Scar Reef are both world-class, powerful lefthanders producing mechanical tubes that snake down the reef on the big swells they need to break. With critical take-offs, overhead barrels and sharp & shallow reef, these are the waves the pros come to surf West Sumbawa.
An easy walk down the beach from our resort brings you to Yoyo's, the most consistent wave in West Sumbawa. Located in the wide-open Sekongkang Bay, a couple of exposed slabs offer a choice of two fun rights that can barrel and handle swells up to 6ft. Trade winds can blow up in the afternoon, so staying with us at Balong-Balong makes it easy to get in early on the glassy morning sessions!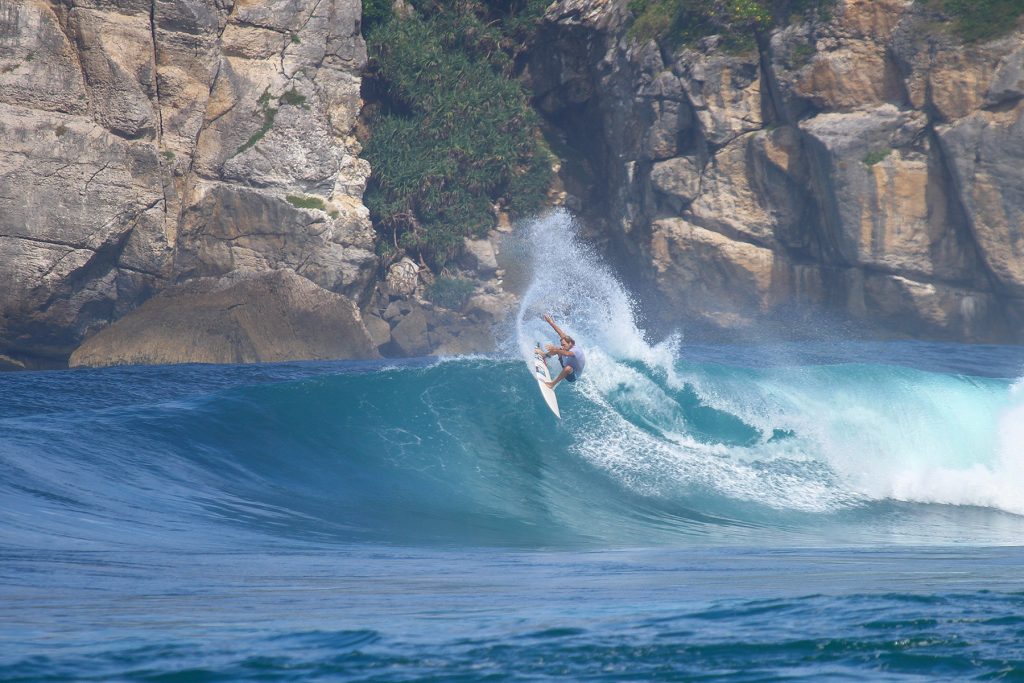 Enjoy breakfast, lunch or dinner from our absolute beachfront restaurant, prepared by our resident chef. From all day breakfasts to western style dishes and local cuisines, our restaurant can cater to all dietary requirements. Our bar offers a relaxed setting to enjoy drink from our fully stocked bar. It's the perfect spot to sit back, relax and enjoy the best sunset view in West Sumbawa.
Our family suite nestled on the beachfront is best for either families or a traveling group of friends.
Room Amenities:
Two spacious adjoining rooms both with private ensuites
One Queen size beds and two King singles
Spacious verandah with ocean views looking over Sekongkang bay.
Self-contained kitchenette
Air-conditioned
Our spacious, air-conditioned bungalow rooms offer either a stunning ocean view or a lush garden view. Each room is perfect for either a couple or a solo traveller.
Room Amenities:
Comfortable king beds
Private ensuite bathrooms
Air-conditioned rooms
Wide, spacious balconies
Ocean and Garden views